UPDATE - Selling books to Arty Bees.
We are accepting books for exchange at the moment.
We may buy selectively for cash, but please contact us first.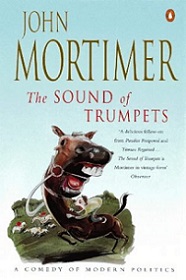 Title:
The Sound of Trumpets
After the death of a Tory MP in dubious circumstances, New Labour arrives in the Rapstone Valley in the shape of Terry Flitton and his very PC wife, Kate. The seat is captured, but at the at the terrible price of collaboration with the old Thatcherite Lord Titmuss, still a force in the area.