We are buying books again.
Please ring first if you have more than 3 boxes to bring in.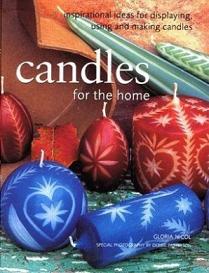 Practical and easy to use, this comprehensive introduction to the world of candles offers a wide range of information in three distinct sections. The "Candles for the Home" section reveals the wonderful range of candles to choose from. "Candle Making" shows how simple and enjoyable it is to make candles of all sorts, using various techniques for candle-making, such as dyeing, dipping, moulding, rolling, painting and finishing off. "Containers for Candles" includes ideas and practical projects for making and embellishing candle holders, candelabra and candlesticks in all manner of styles....