We are open on the Wellington Anniversary from 12pm until 6pm.
Arty Bees is now operating under Orange restrictions.
You can order via our website.  All web orders are delivered via courier and NZ Post. 
Store pick ups can be ordered online or organised by phone and email.
To keep up with all the Arty Bees news subscribe to our newsletter at the bottom of the page.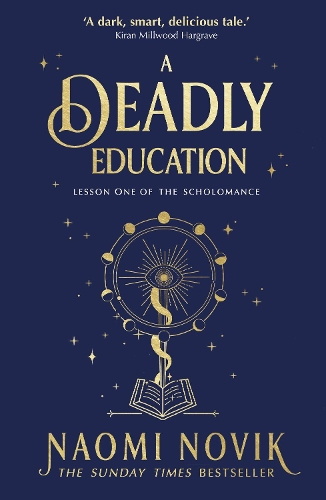 Title:
A Deadly Education - Lesson One of the Scholomance
Enter a school of magic unlike any you have ever encountered.
There are no teachers, no holidays, friendships are purely strategic, and the odds of survival are never equal. Once you're inside, there are only two ways out: you graduate or you die.
El Higgins is uniquely prepared for the school's many dangers. She may be without allies, but she possesses a dark power strong enough to level mountains and wipe out untold millions - never mind easily destroy the countless monsters that prowl the school.
Except, she might accidentally kill all the other students, too. So El is trying her hardest not to use it . . . that is, unless she has no other choice.