We are buying books again.
Please ring first if you have more than 3 boxes to bring in.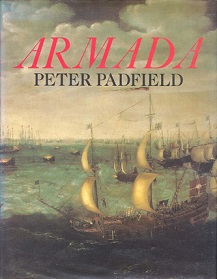 Title:
Armada - A Celebration of the 400th Anniversary of the Defeat of the Spanish Armada 1588-1988
Marking the 400th anniversary of the defeat of the Spanish Armada in 1588, the author has written a comprehensive account of the greatest sea battle of the Tudor age. This sumptuously illustrated book has been meticulously researched and gives new insights afforded by hitherto unexploited documents and unpublished archive material....