We are now accepting books on exchange and credits to shop cards.
We are not buying stock for cash yet. We are operating under Level 2 restrictions.
Please note that we will require you
* to wear a mask at all times whilst instore
* sign in and sanitise your hands at entry
* maintain a 2m distance between you and other browsing customers
We are here to help you if you need assistance and are happy to organise a delivery for those who are still staying safe at home. Web orders will be processed and delivered via courier and NZ Post.
Store pick ups can be ordered online or organised by phone and email. We will send you an email when your pick up is ready to be collected.
To keep up with all the Arty Bees news, why not subscribe to our newsletter at the bottom of the page.
Our next book club meeting is on Monday 13 December at 6pm.  Check out Facebook or email us to find out more.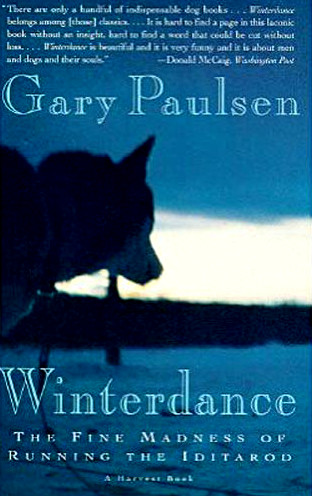 Title:
Winterdance: The Fine Madness of Running the Iditarod
Winterdance is an unforgettable account of Gary Paulsen's most ambitious quest: to know a world beyond his knowing, to train for and run the Iditarod.
Fueled by an all-consuming passion for running dogs, Paulsen entered the grueling 1,180-mile race across Alaska in dangerous ignorance and with fierce determination. For seventeen days, Paulsen and his team of fifteen dogs ran through breathtaking and treacherous Arctic terrain.
They crossed the barren, moonlike landscape of the Alaskan interior and witnessed sunrises that cast a golden blaze over the vast waters of the Bering Sea. They endured blinding wind, snowstorms, frostbite, dogfights, moose attacks, sleeplessness, hallucinations - and the relentless push to go on.
He crossed the finish line, but it wasn't enough: Paulsen was obsessed and wanted to race again.
Though the dangers of the Iditarod were legion, more frightening still was the knowledge that he could not stop racing dogs of his own free will.