Monday is Labour Day.
Our hours are 12-6.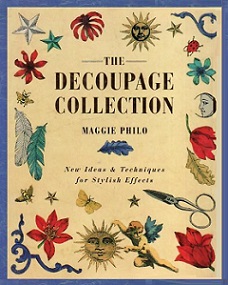 Title:
The Decoupage Collection - New Ideas and Techniques for Stylish Effects
Decoupage is the art of decorating a surface with cut-out paper images to create an impression of handpa inting. With this book, Maggie Philo presents detailed instr uctions for completing a range of decoupage projects.