We are delighted to be open
Our Queen's Birthday hours on Monday 1 June are 12 till 6.
There are Covid-19 protocols in place to keep our staff and customers safe.
Please abide by these and please don't visit us if you are feeling unwell.
Please note, we will NOT be buying or exchanging books under Level 2.
Thank you for your on-line support during Level 3 and for your patience with the delays in delivery.
We look forward to seeing you all in store soon.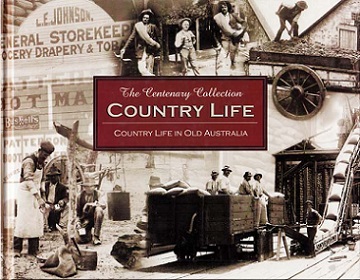 Title:
The Centenary Collection: Country Life - Country Life in Old Australia
Hardship and toil were the common coinage of life in the country in Old Australia. People had to struggle to make a living on the land, to carry heavy loads of commerce, to grow crops in an uncertain climate, to keep stock alive and to get it to market. the scenes in this charming country collection reflect something of the life in the country and the character and stoic strength of the people. in words and photographs "Country Life" is the reality of Old Australia.