We are now accepting books for exchange only.
Please ring first if you have more than 3 boxes to bring in.
We are not buying books for cash yet. We will keep you posted.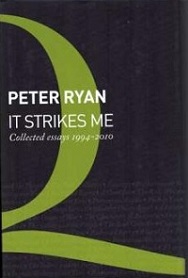 Title:
It Strikes Me - Collected Essays 1994 - 2010
Peter Ryan has long been one of Australia's favourite writers of essays and newspaper columns...