Update: Selling books to Arty Bees.
Many of you have been selling books to us, which is great, but we will be pausing our buying in December.
We are currently being very "choosy" when buying books.
Please call (04)3845339 if you have more than 3 boxes of books.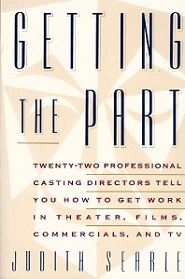 Twenty-two top casting directors share their wisdom in interviews that cover every aspect of the audition process, from preparation to performance, including how to get a casting director's attention, how to present oneself in interviews, photographs, and resumes, and how to avoid common audition mistakes.
Second hand Trade Paperback