Our next book club meeting is on Monday 9 August.  Our theme for this month is music.
Call or email us to find out more about the book club.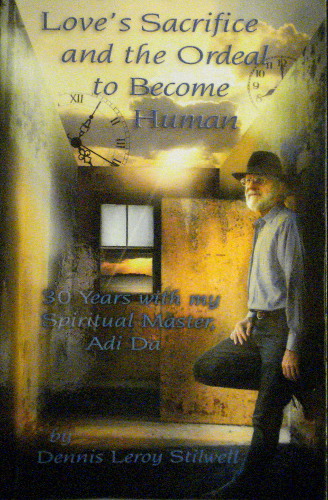 DLStilwell Publishing, USA, 2011. Paperback in tidy condition. Minor creasing to covers. Previous owner name and phone number inside front cover. No other markings. 449pp.
"This is the first memoir to be published by a long-time devotee of the great Spiritual Master, Adi Da, who died in November of 2008. In 1975 Dennis Leroy saw the film "A Difficult Man." On the spot he knew he had found his Spiritual Master. His next thirty years were filled with lessons--rarely told--in spirituality, humanity, and love. "Love's Sacrifice and the Ordeal to Become Human" is the extraordinary story of the relationship between Master and devotee; of the Master's instruction in the highest Spiritual Teaching of non-dualism and the devotee's struggle to bring that instruction into life. It is a story about the breaking down of religious idealism and the rise of the spiritual reality; and about human loss and human growth. "Love's Sacrifice" is a powerful recounting of heartbreak, mystery, miracles, and truth."