We are buying books again.
Please ring first if you have more than 3 boxes to bring in.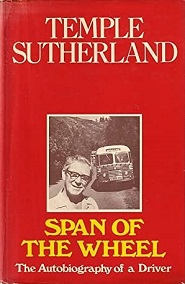 Title:
Span of the Wheel - The Autobiography of a Driver
Hodder & Stoughton, 1973. Dsutwrapper faded on spine. Retracing his footsteps in this his sixth book the author brings back times almost forgotten today of his life in New Zealand.