We are buying books again.
Please ring first if you have more than 3 boxes to bring in.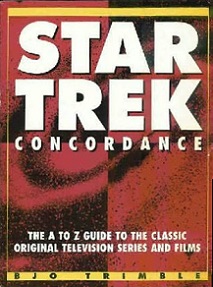 Title:
Star Trek Concordance - The A-Z Guide to the Classic Original Television Series and Films
A heavily researched guide to the original series covers each episode, the Saturday morning animated series, six movies, and the many facts and figures that contributed to the Star Trek phenomenon.