Our next book club will be meeting on Monday 14 June and we will be discussing books written by New Zealand authors.
Call or email us to find out more about the book club.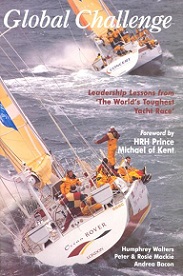 Title:
Global Challenge: Leadership Lessons from The Worlds Toughest Yacht Race
An account of a 30,000 mile yacht race round the world against prevailing winds and currents - a case study of human endeavour.