We are delighted to be open
We are open normal hours.
There are Covid-19 protocols in place to keep our staff and customers safe.
Please abide by these and please don't visit us if you are feeling unwell.
Please note, we will NOT be buying or exchanging books under Level 2.
Thank you for your on-line support during Level 3 and for your patience with the delays in delivery.
We look forward to seeing you all in store soon.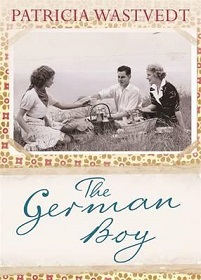 In 1947, Elisabeth Mander's German nephew comes to stay: Stefan Landau, her dead sister's teenage son, whom she hates and loves before she's even set eyes on him. Orphaned by the war and traumatised by the last, vicious battles of the Hitler Youth, Stefan brings with him to England only a few meagre possessions. Among them a portrait of a girl with long copper hair by a young painter called Michael Ross - and with it the memory, both painful and precious, of her life and that time between the wars. Spanning decades and generations, "The German Boy" tells the moving story of two families entangled by love and friendship, divided by prejudice and war, and of a brief encounter between a woman and a man that touched each of their lives forever.
Second hand Trade Paperback