We are buying books again.
Please ring first if you have more than 3 boxes to bring in.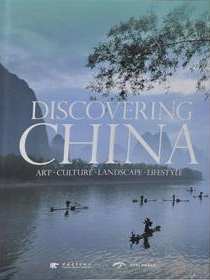 Title:
Discovering China - Art, Culture, Landscape, Lifestyle
A book for readers around the world can also be a popular learning aid for people who are interested in Chinese culture. This book is filled with100 interesting subjects, each visually demonstrated with appropriate Chinese elements. Ranging from Chinese history, geography, to her economy and education. From traditional festivals to modern living, beautiful sceneries and unique localations. The informative nature of this book presents a traditional yet modern China to its readers .