We are delighted to be open
We are open normal hours.
There are Covid-19 protocols in place to keep our staff and customers safe.
Please abide by these and please don't visit us if you are feeling unwell.
Please note, we will NOT be buying or exchanging books under Level 2.
Thank you for your on-line support during Level 3 and for your patience with the delays in delivery.
We look forward to seeing you all in store soon.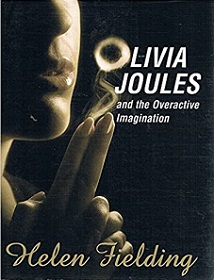 Title:
Olivia Joules and the Overactive Imagination
She's a dazzling independent beauty journalist turned secret agent, and she's got her priorities right on the money: pack the hairdryer first, the nerve agent dispenser later. Her name is Olivia Joules ("as in the unit of kinetic energy") and she's ready to take America by storm with charm, style, and her infamous Overactive Imagination. Could her arch-enemy truly be Pierre Ferramo, he of the hooded eyes, impeccable taste, unimaginable wealth, exotic international homes, and dubious French accent? Could he be a terrorist bent on the destruction of the Western world, or is it just Olivia's imagination investing a naughty playboy with deadly significance?