Monday is Labour Day.
Our hours are 12-6.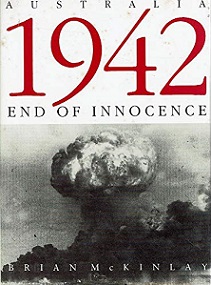 Title:
Australia 1942 - End of Innocence
This book traces the events of 1942 from an Australian perspective: the Japanese drive into Malaysia, the Philippines, Singapore, Darwin, General Macarthur, the submarines in Sydney Harbour, the battle of Coral Sea. New Guinea, John Curtin etc.