Our next book club will be meeting on Monday 12 July and we will be discussing books with a seafaring theme.
Call or email us to find out more about the book club.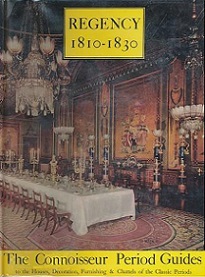 Title:
Regency 1810 - 1830: The Connoisseur Period Guides
The Connoisseur period guides to the houses, decoration, furnishing, and chattels of the classic periods. Please note: Dustwrapper has chips and tears.