Our next book club will be meeting on Monday 12 July and we will be discussing books with a seafaring theme.
Call or email us to find out more about the book club.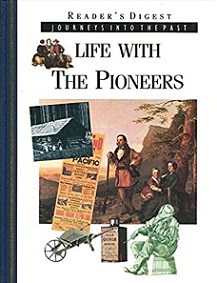 Title:
Life with the Pioneers - Journeys into the Past
Pioneering was a dangerous enterprise. If the earliest settlers thought they had only to occupy a land and subjugate its inhabitants, it was a misjudgement that was to cost many lives. But the lure of land, the promise of freedom, and the hope of a better life drew millions from the Old World - to face the challenges of disappointment, disease and disaster. One of a series by Reader's Digest. Illustrated throughout...