UPDATE - Selling books to Arty Bees.
We are accepting books for exchange at the moment.
We may buy selectively for cash, but please contact us first.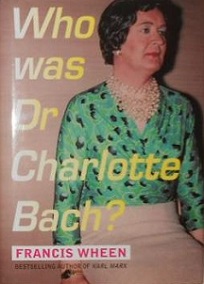 Title:
Who was Dr Charlotte Bach?
In 1971 a curious new character appeared on the London academic scene, her name was Charlotte Bach. She was a former lecturer at the University of Budapest and she had a new theory of sex and evolution. At the height of her cult status, she would be compared to Einstein and Freud.