Monday is Labour Day.
Our hours are 12-6.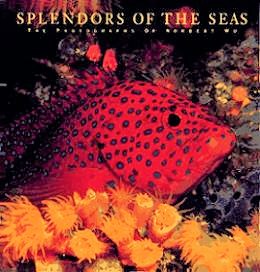 Title:
Splendors of the Seas: The Photographs of Norbert Wu
In more than 250 full-color photos taken all over the world, Norbert Wu's Spendors of the Sea offers a rare, upclose look at an undersea kingdom of unique beauty and staggering diversity. The informative text is a combination of Wu's diving adventures and fascinating facts and habits of animals living and interacting in their natural habitat.