We are buying books again.
Please ring first if you have more than 3 boxes to bring in.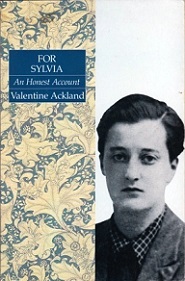 Title:
For Sylvia - An Honest Account
Valentine Ackland, writer and poet, was for 40 years the closest companion of Sylvia Townsend Warner, for whom she wrote this autobiographical essay. It tells of her childhood, life in London in the 1920s, lesbian relationships, a hopeless marriage and her fight against alcoholism.