We are now accepting books for exchange only.
Please ring first if you have more than 3 boxes to bring in.
We are not buying books for cash yet. We will keep you posted.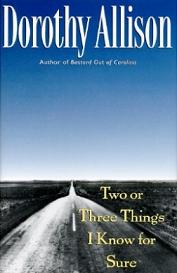 From the author of Bastard Out of Carolina comes a startlingly frank book which explores the sometimes devastating emotions that spin themselves through our lives, illuminating the feelings of a young girl as she confronts the man who abuses her...