We are buying books again.
Please ring first if you have more than 3 boxes to bring in.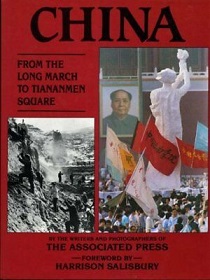 Title:
China - From the Long March to Tiananmen Square
Presents a pictorial and journalistic chronicle of Communist China, from the fall of Chiang Kai-shek to the massacre in Tiananmen Square. Includes a foreword by Harrison Salisbury...