Monday is Labour Day.
Our hours are 12-6.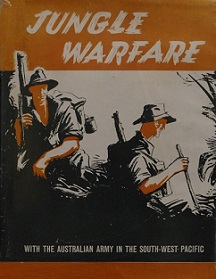 Title:
Jungle Warfare - With the Australian Army in the South-West Pacific
Australian War Memorial, 1944. Some pieces of dustwrapper missing, repaired and covered in plastic. Nice copy. Many black and white photographs and illustrations. Accounts from soldiers of military operations in the Battle for New Guinea.