Monday is Labour Day.
Our hours are 12-6.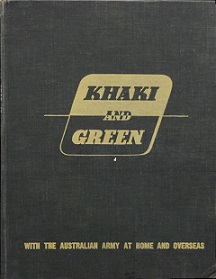 Title:
Khaki and Green - with the Australian Army at Home and Overseas
Australian War Memorial, 1943. No dustwrapper. Many black and white photographs and illustrations. Accounts from soldiers of military operations in North Africa, the Middle East and the Pacific theatre.