Monday is Labour Day.
Our hours are 12-6.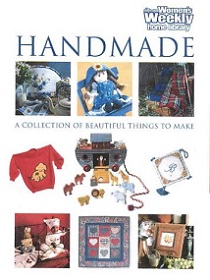 Title:
Handmade: A Collection of Beautiful Things to Make
We know that not everyone has the time to make an heirloom, so we've included quick embroideries and mini quilts, easy paint projects and nature crafts amoung the toys and rugs, patchwork and needlework that will be passed down the generations.