Due to Covid 19, Arty Bees is
now closed until further notice.
Including on-line shopping.
We'll see you when things get back to normal.
Stay home and stay safe.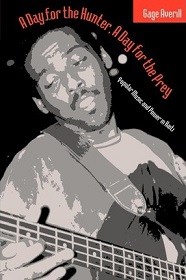 Title:
A Day for the Hunter, A Day for the Prey: Popular Music and Power in Haiti
The history of Haiti has been marked by oppression at the hands of colonial and dictatorial overlords, but there has also been a history of resistance and sometimes triumph. This study aims to show that Haiti's vibrant and expressive music has been a important element in the struggle, in which power, politics and resistance have been inextricably fused. The text explores such diverse genres as Haitian jazz, troubadour traditions, Vodou-jazz, "konpa", "mini-djaz", new generation, and roots music. Averill examines the complex interaction of music with power in contexts such as honorific rituals, sponsored street celebrations, Carnival, and social movements spanning the political spectrum. With first-hand accounts by musicians, photographs, song texts and ethnographic descriptions, this book examines the profound manifestations of power and song in the day-to-day efforts of ordinary Haitians to rise above political repression.