We are now accepting books on exchange and credits to shop cards.
We are not buying stock for cash yet. We are operating under Level 2 restrictions.
Please note that we will require you
* to wear a mask at all times whilst instore
* sign in and sanitise your hands at entry
* maintain a 2m distance between you and other browsing customers
We are here to help you if you need assistance and are happy to organise a delivery for those who are still staying safe at home. Web orders will be processed and delivered via courier and NZ Post.
Store pick ups can be ordered online or organised by phone and email. We will send you an email when your pick up is ready to be collected.
To keep up with all the Arty Bees news, why not subscribe to our newsletter at the bottom of the page.
Our next book club meeting is on Monday 13 December at 6pm.  Check out Facebook or email us to find out more.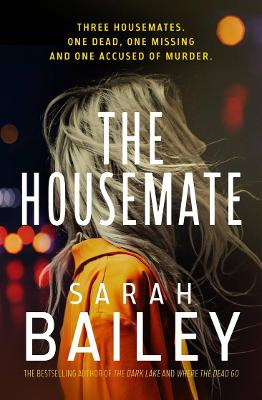 Three housemates. One dead, one missing and one accused of murder.
Dubbed the Housemate Homicide, it's a mystery that has baffled Australians for almost a decade.
Melbourne-based journalist Olive Groves worked on the story as a junior reporter and became obsessed by the case. Now, nine years later, the missing housemate turns up dead on a remote property. Olive is once again assigned to the story, this time reluctantly paired with precocious millennial podcaster Cooper Ng.
As Oli and Cooper unearth new facts about the three housemates, a dark web of secrets is uncovered. The revelations catapult Oli back to the death of the first housemate, forcing her to confront past traumas and insecurities that have risen to the surface again.
What really happened between the three housemates that night? Will Oli's relentless search for the murderer put her new family in danger? And could her suspicion that the truth lies closer to home threaten her happiness and even her sanity?
Second hand Trade Paperback