We are delighted to be open
We are open normal hours.
There are Covid-19 protocols in place to keep our staff and customers safe.
Please abide by these and please don't visit us if you are feeling unwell.
Please note, we will NOT be buying or exchanging books under Level 2.
Thank you for your on-line support during Level 3 and for your patience with the delays in delivery.
We look forward to seeing you all in store soon.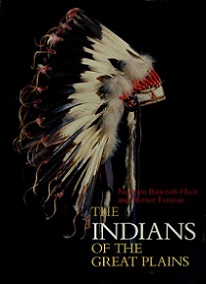 Title:
The Indians of the Great Plains - Echoes of the Ancient World Series
Some of the most famous tribes of Native Americans, the Cheyenne, the Sioux and the Blackfoot, lived on the Great Plains of America. Their appearance, lifestyle, code of honour, and their notorious confrontations with the white settlers, have fired the imagination of the western world since Custer's Last Stand. This book looks beyond the legends, to a time before the Indians were forced onto reservations, when the freedom of a million square miles of rolling grasslands was theirs...