Our next book club will be meeting on Monday 12 July and we will be discussing books with a seafaring theme.
Call or email us to find out more about the book club.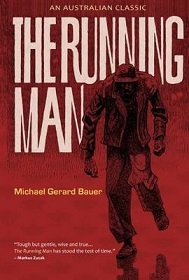 Title:
Running Man 10th Anniversary Edition
There had always been the Running Man always that phantom form somewhere in the distance, always shuffling relentlessly closer...Tom Leyton, a reclusive Vietnam veteran, has been the subject of rumour and gossip for thirty years. When Joseph Davidson, his young neighbour and a talented artist, is asked to draw a portrait of him, an uneasy relationship begins to unfold, one that will force each of them to confront his darkest secrets. This is a story about how we perceive others, the judgments we make about them, how we cope with tragedy and the nature of miracles.