We are open on the Wellington Anniversary from 12pm until 6pm.
Arty Bees is now operating under Orange restrictions.
You can order via our website.  All web orders are delivered via courier and NZ Post. 
Store pick ups can be ordered online or organised by phone and email.
To keep up with all the Arty Bees news subscribe to our newsletter at the bottom of the page.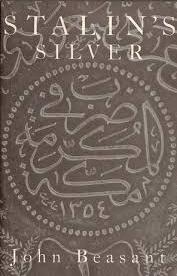 It sounds like the plot of a thriller: an Arab prince and a French marine archaeologist mount a high-tech salvage of $380 million in silver, one and a half miles beneath the Arabian Sea, from a shipwreck that is a secret from World War II. But the tale of the USS John Barry, sunk in 1944 by a German U-boat while on a mission whose destination remains unknown, is all the more gripping for being true... Did President Roosevelt really intend to pay off the Soviets as part of a strategy to sideline the British Empire?...