We are now accepting books for exchange only.
Please ring first if you have more than 3 boxes to bring in.
We are not buying books for cash yet. We will keep you posted.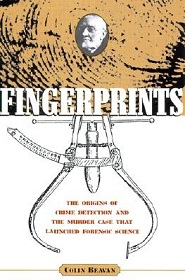 Title:
Fingerprints - The Origins of Crime Detection and the Murder Case that Launched Forensic Science
Describes the controversial 1905 murder case in England that ultimately led to the common use of fingerprint identification, and discusses the role and technology of fingerprinting in modern-day forensics....