Due to Covid 19, Arty Bees is
now closed until further notice.
Including on-line shopping.
We'll see you when things get back to normal.
Stay home and stay safe.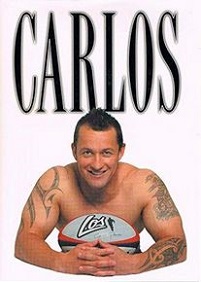 Published by Celebrity Books, Auckland, 2004, 234 pages, signed copy. Rip to back cover has been repaired. A celebration of Carlos Spencer as a personallity, not just a rugby player. One of the most gifted rugby players of his generation, Carlos Spencer talks about the success, failures, and obstacles in the life of a professional rugby player. Spencer also offers his insights into new All Black coach Graham Henry and his predecessor John Mitchell.