UPDATE - Selling books to Arty Bees.
Things are a bit uncertain at the moment
so we are going to press "Pause" on buying stock for a week or so.
We will post updates here as things change.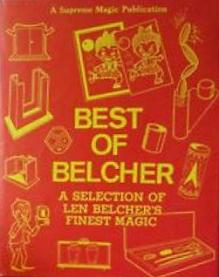 Len Belcher contributed to the world's major magical magazines for many years. A great many of his items were marketed; tricks of all kinds, miracles for the mentalist, rollicking laughter makers for the children's performer, subtle creations for the close-up worker, and still more ideas...