Thanks to everyone who saw our note that we are buying again.
The response has been huge.
So huge that we need to slow down in order to get all the books
we have bought over the last 2 weeks on the shelf for you to buy.

We are still buying but selectively.
So, please call if you have more than 3 boxes.
Some sections are overflowing, particularly children's, detective and cooking.

On a similar note if you are looking for
Children's books, detective novels or cook books, we have heaps of new stock.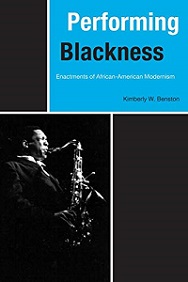 Title:
Performing Blackness - Enactments of African-American Modernism
Performing Blackness offers a challenging interpretation of black cultural expression since the Black Arts Movement of the 1960s. Exploring drama, music, poetry, sermons, and criticism, Benston offers an exciting meditation on modern black performance's role in realising African-American aspirations for autonomy and authority. Artists covered include: * John Coltrane * Ntozake Shange * Ed Bullins * Amiri Baraka * Adrienne Kennedy * Michael Harper. Performing Blackness is an exciting contribution to the ongoing debate about the vitality and importance of black culture.