Our next book club will be meeting on Monday 12 July and we will be discussing books with a seafaring theme.
Call or email us to find out more about the book club.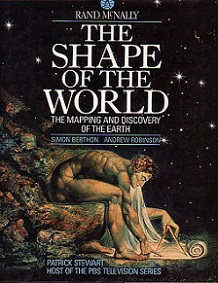 Title:
The Shape of the World: The Mapping and Discovery of the Earth
The companion book to a six-part PBS television series beginning April 1, 1991. The series depicts how scientists and explorers throughout the centuries disproved prevailing myths regarding the Earth's shape and geography. Contains some 150 color maps, photographs and illustrations, including a color photograph taken from Apollo 8, which proved that (at least for the time being) the Earth is a sphere traveling in space.