Due to Covid 19, Arty Bees is
now closed until further notice.
Including on-line shopping.
We'll see you when things get back to normal.
Stay home and stay safe.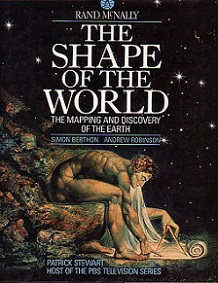 Title:
The Shape of the World: The Mapping and Discovery of the Earth
The companion book to a six-part PBS television series beginning April 1, 1991. The series depicts how scientists and explorers throughout the centuries disproved prevailing myths regarding the Earth's shape and geography. Contains some 150 color maps, photographs and illustrations, including a color photograph taken from Apollo 8, which proved that (at least for the time being) the Earth is a sphere traveling in space.