UPDATE - Selling books to Arty Bees.
We are accepting books for exchange at the moment.
We may buy selectively for cash, but please contact us first.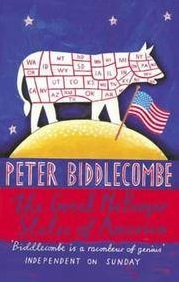 Peter Biddlecombe may be the world's most Travelled travel writer - 170 countries and counting - but in the United States of America, he might have finally met his match. Peter Biddlecombe's ninth collection of travels finds him struggling to come to terms with a country that has 'Daylight parking All Nite Long' and a World Series that has nothing to do with the rest of the world.