Thanks to everyone who saw our note that we are buying again.
The response has been huge.
So huge that we need to slow down in order to get all the books
we have bought over the last 2 weeks on the shelf for you to buy.

We are still buying but selectively.
So, please call if you have more than 3 boxes.
Some sections are overflowing, particularly children's, detective and cooking.

On a similar note if you are looking for
Children's books, detective novels or cook books, we have heaps of new stock.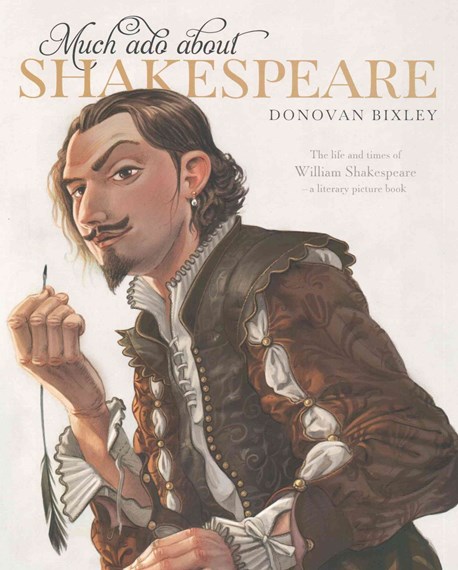 Title:
Much Ado About Shakespeare
There has never been a period when Shakespeare was out of fashion. In his lifetime he was incredibly successful, and soon after his death his works were published to the world. Within these pages you will find a new interpretation of Shakespeare's stages, a play on words, which sheds light on the colourful and exuberant world of Shakespeare's life and times. You won't find the sainted genius solemn with quill and ink-stained hand. High of brow he may have been, but never high-brow. Never the snooty artist, locked away from the world, Shakespeare was in the thick of it. Much Ado About Shakespeare brings you the highs and lows, the tongue in cheek, the truth and imagination . . . the fantastical world of William Shakespeare in his own words and through the magnificent art of Donovan Bixley.