UPDATE - Selling books to Arty Bees.
We are accepting books for exchange at the moment.
We may buy selectively for cash, but please contact us first.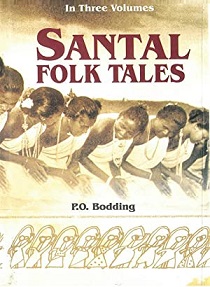 Title:
Santal Folk Tales in Three Volumes
An encyclopedic and translated work on the rich treasure of the vibrant and down to earth Santal tribals, for all to appreciate and enjoy. Rev P.O. Bodding (1868-1936) is the most outstanding of the missionary-scholars who lived amongst the Santals and studied their language.