Thanks to everyone who saw our note that we are buying again.
The response has been huge.
So huge that we need to slow down in order to get all the books
we have bought over the last 2 weeks on the shelf for you to buy.

We are still buying but selectively.
So, please call if you have more than 3 boxes.
Some sections are overflowing, particularly children's, detective and cooking.

On a similar note if you are looking for
Children's books, detective novels or cook books, we have heaps of new stock.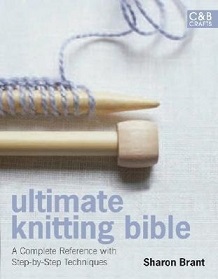 Title:
Ultimate Knitting Bible: A Complete Reference with Step-by-Step Techniques
This is the one-stop resource for both beginning and accomplished stitchers alike! It's a definitive reference for all aspects of knitting, from the first stitch you cast on to the care and maintenance of your projects. Newcomers can learn every aspect of the art, including how to knit with color, make professional finishings, and adapt patterns. Experts will love its simple format, glossary and index, and find it handy for looking up old tricks and learning some valuable new ones, too. And, with more than 400 illustrations and diagrams to follow, readers will never drop a stitch. Knitters who find themselves in knots will find help in a troubleshooting section, and the more ambitious will find irresistible challenges in a chapter devoted to making their own designs.