Our next book club will be meeting on Monday 14 June and we will be discussing books written by New Zealand authors.
Call or email us to find out more about the book club.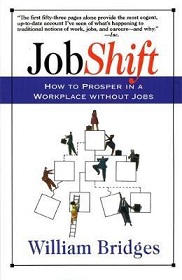 Title:
Job Shift - How to Prosper in a Workplace Without Jobs
The bad news, according to this ground-breaking book by top consultant William Bridges, is that jobs are disappearing. The good news is that a job isn't the only way that people work to earn a good living. In fact, it's no longer the best way. Our idea of a "job" was invented during the Industrial Revolution, and is out of synch with today's technological and economic forces. JobShift shows how we can thrive in our de-jobbed future. Its "Career Guide for the 21st-Century Worker" will help you to rethink your work so you can create your own "job security".