We are buying books again.
Please ring first if you have more than 3 boxes to bring in.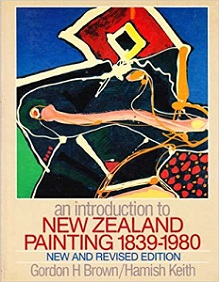 Title:
An Introduction to New Zealand Painting 1839-1980 (New and Revised Edition)
Published by David Bateman, Auckland, 1988, 240 pages. This expert assessment of the development of painting in NZ was first published in 1969, reprinted in 1975 with this new and revised edition printed in 1982. It follows story of art and artists from the 1830s to the 1980s, examining the evolution of painting in NZ from the pioneers, who had to adapt to very different conditions from those of Europe/Britain, through the many genre of art form to the most modern. This is an excellent survey by co-authors well-known and respected in the NZ art world. New, revised and updated edition of 1982, 240 pages including sources and index, illustrated throughout, with colour and black and white art, many on full pages.