We are buying books again.
Please ring first if you have more than 3 boxes to bring in.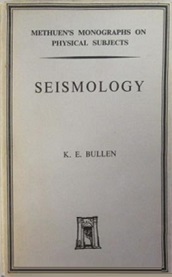 Title:
Seismology - Methuen's Monographs on Physical Subjects
Methuen & Co London 1954 This series is intended to supply science students at University level with a compact statement of the modern position in each subject...