Our next book club will be meeting on Monday 12 July and we will be discussing books with a seafaring theme.
Call or email us to find out more about the book club.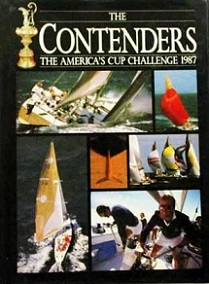 Title:
The Contenders - The America's Cup Challenge 1987
This is from the home of the America's Cup - 8th Dec 86' just prior to the 1987 challenge. A discussion of each of the contenders for the 87 Challenge, accompanied by colour photos throughout and technical details and drawings.