Update: Selling books to Arty Bees.
Many of you have been selling books to us, which is great, but we will be pausing our buying in December.
We are currently being very "choosy" when buying books.
Please call (04)3845339 if you have more than 3 boxes of books.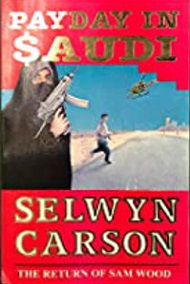 Arrow, 1996. Good second-hand condition. Set in the hot, sandy streets of the Middle East, Payday in Saudi is fast-paced and action-packed, an adventure thriller that races to an unforgettable conclusion.