If you are outside New Zealand please email us for a shipping quote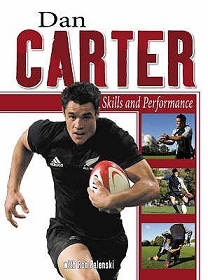 Title:
Dan Carter: Skills and Performance
At 23, Dan Carter is regarded as the pre-eminent flyhalf in the game. Here, Carter offers tips on playing the game, skill drills and training. He also talks about his early life, focusing on some of the key moments in his career, including his performance for the All Blacks against the British and Irish Lions in the second test of the 2005 series.