We are buying books again.
Please ring first if you have more than 3 boxes to bring in.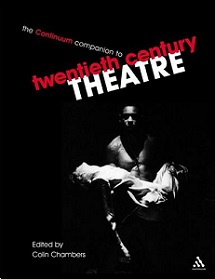 Title:
The Continuum Companion to Twentieth-century Theatre
International in scope, this book is designed to be the pre-eminent reference work on the English-speaking theatre in the twentieth century. Arranged alphabetically, consists of some 2500 entries written by 280 contributors from 20 countries, which include not only top-level experts, but, uniquely, leading professionals from the world of theatre. Coverage includes individuals, institutions, places, countries, trends and genres. Entries range from practical topics such as directing, acting, design lighting, sound, voice, wig and prop making, to historical surveys ranging from black theatre to gay and lesbian theatre; from pantomime, experimental theatre in the round, to architecture, funding, drag, and circus. The twentieth century was the great century of change in the theatre, and the entries capture this dynamism and its huge diversity. No other reference work on the subject has the authentic smell of greasepaint in its prose.
Second hand Trade Paperback