We have stopped buying, we are accepting lots for exchange and credit.
Our Winter operating hours are
Monday to Thursday 9am - 6pm
Friday 9am -7pm
Saturday 10am - 7pm
Sunday 11am - 6pm
Arty Bees is now operating under Orange restrictions.
You can order via our website.  All web orders are delivered via PBT Couriers or NZ Post. 
Store pick ups can be ordered online or organised by phone and email.
To keep up with all the Arty Bees news subscribe to our newsletter at the bottom of the page.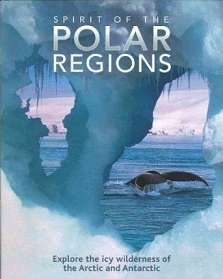 Title:
Spirit of the Polar Regions - Explore the Icy Wilderness of Arctic and Antarctic
As well as celebrating the beauty and diversity of the wildlife of the north and south polar regions, Spirit of the Polar Regions also delves deeper by describing their geographical nature, the history of human exploration, the indigenous native cultures that have grown up around them, and their scientific importance, particularly the manner in which they influence the climate on Earth. The book also highlights how the shrinking of the polar icecaps has become a very significant indicator of climate change alerting us to the potential dangers of global warming.