We are buying books again.
Please ring first if you have more than 3 boxes to bring in.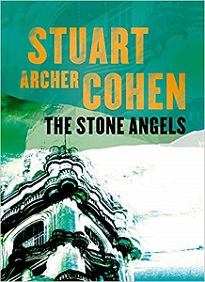 Stone Angels is an anti-detective thriller in which the conventions of the genre are turned inside-out. It hero, Miguel Fortunato, is assigned to kidnap a man he doesn't know, and when the job goes awry the corrupt but decent Fortunato finds himself a murderer. When the Americans send down their own investigator, Fortunato is assigned to help the foreigner. As he falsifies evidence and even finds a suitable killer to confess to the crime, Fortunato begins to solve the mystery of who the victim was and why he had to die. Buenos Aires is an intimate part of the book, with its gorgeous facades and comic-opera personalities that include bitter ex-Revolutionaries, sensual tango dancers, artistes, businessmen, and a pornographic website financed by the World Bank. From the cheap bars of the outer barrios to the gleaming high-rises of international corporations, crimes of the lowest and highest order come together in one of the most beautiful and venal cities on earth.